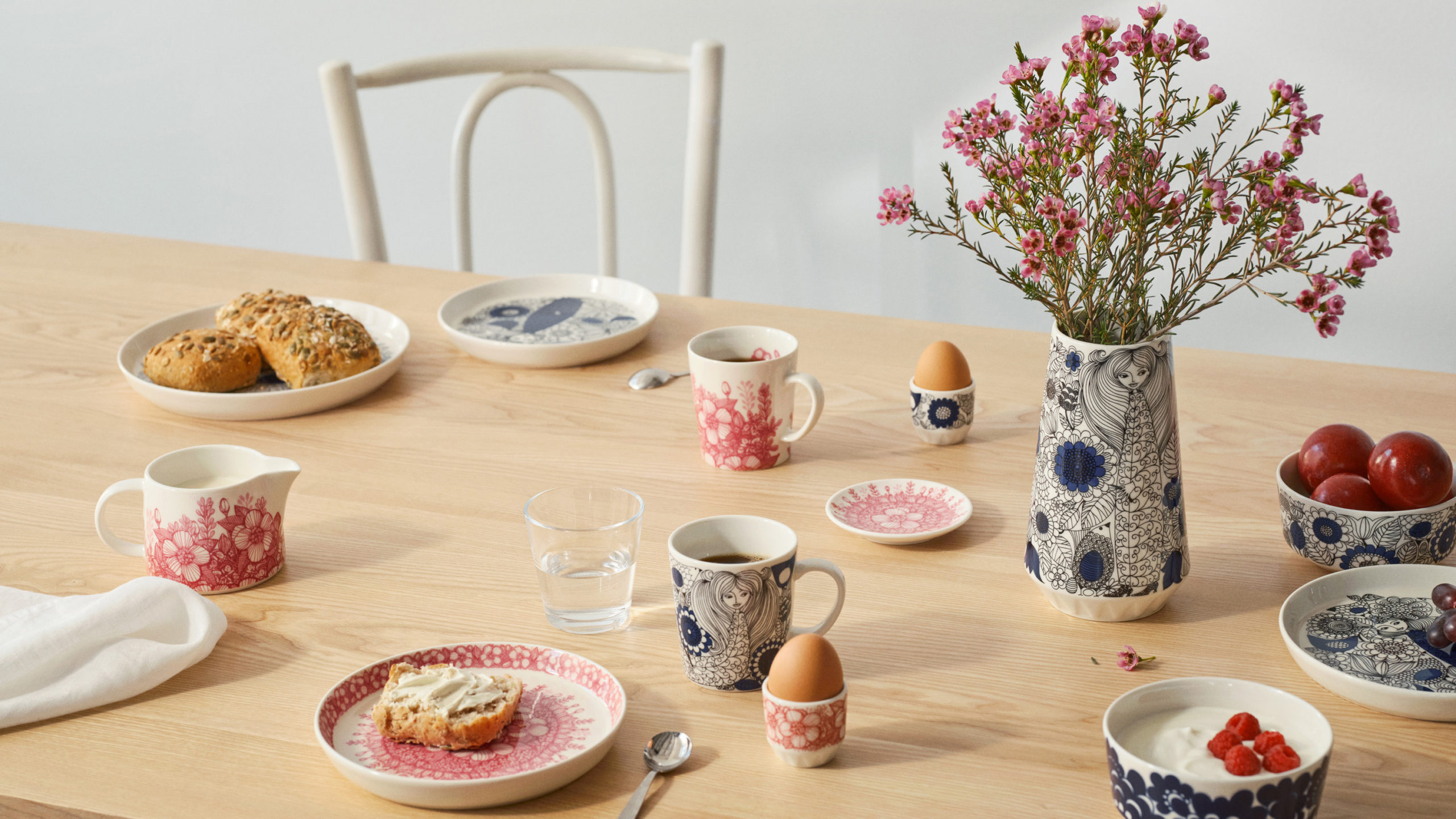 Arabia
Arabia is one of Finland's best-known and most beloved brands. For 150 years, Arabia has been part of Finnish homes, celebrations and the everyday. While Arabia designs tell the story of the times, they are always timeless. Beautiful, practical and made to last, Arabia tableware brings people together - from generation to generation. Arabia. All set for life.
Visit the Arabia website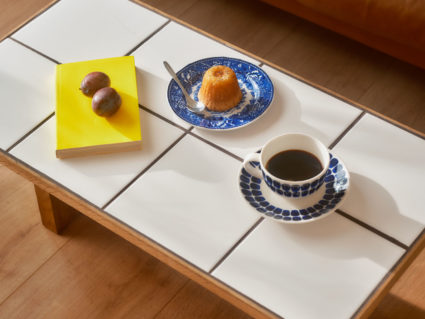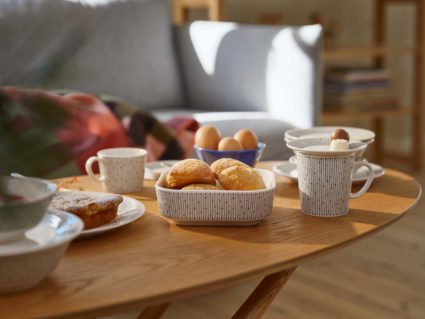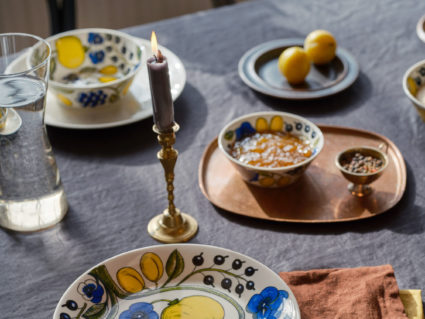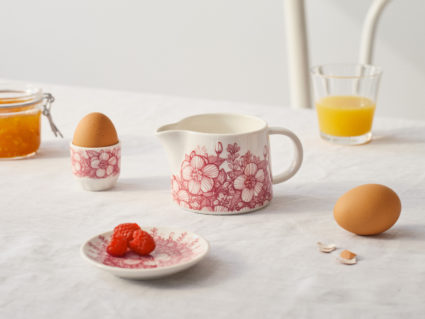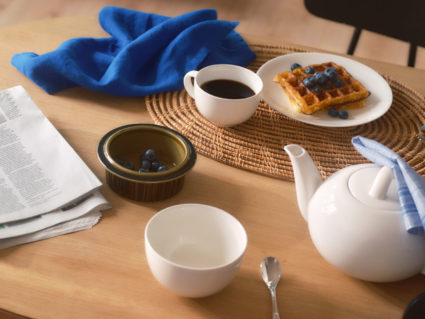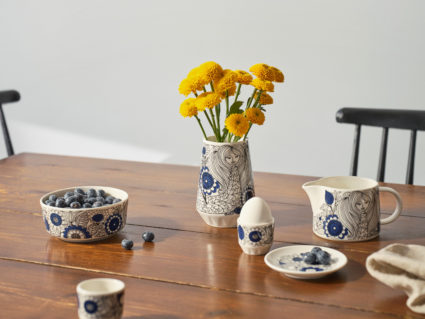 Arabia identity
With Arabia dishes you can set the table from everyday to celebrations, from generation to generation. Arabia products carry memories and stories of life's treasured moments – they deliver much more than functional value. It makes us different from others. And it makes us important to people.
Arabia has set the table but it has been the people who have filled it with life.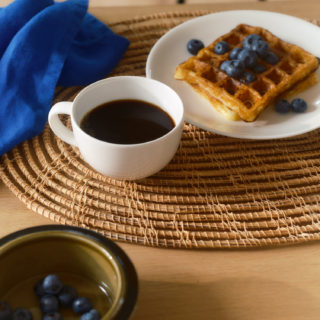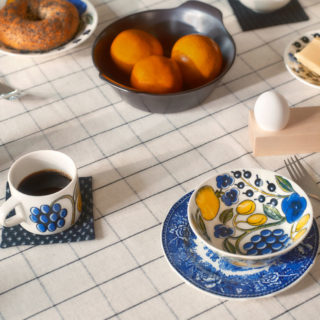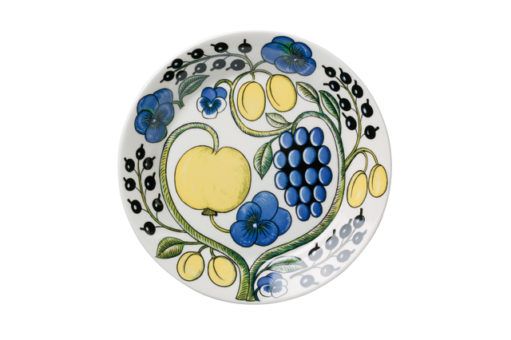 Paratiisi
Paratiisi, designed by Birger Kaipiainen, is a beloved Arabia classic. The decoration style of Paratiisi is bold and colourful and it mirrors the artists' personality. The bright colours tell about his unique talent of combining colours. Even one Paratiisi dish in a tablesetting changes the mood and makes the everyday extraordinary.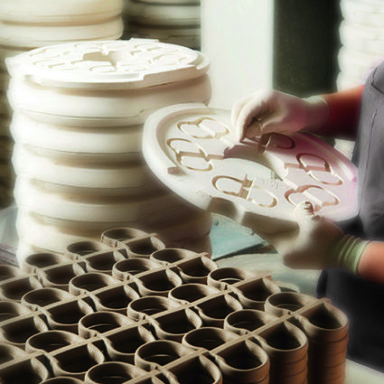 Sustainability
Arabia's products are manufactured at carefully selected, long term partnership contract manufacturers, mainly in Thailand and Romania. We expect the same values and high ethical standards from ourselves as well as from our suppliers and partners. The Fiskars Group Supplier Code of Conduct outlines the standards all our suppliers and partners must meet in order to do business with Fiskars Group.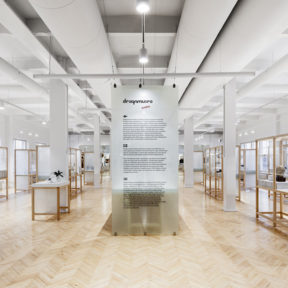 Iittala & Arabia Design Centre
Iittala & Arabia Design Centre offers deep dive into two of Finland's most celebrated design and lifestyle brands, Iittala and Arabia. The centre invites you to interact with working artists and explore your own creativity through guided tours, lectures and events.
Iittalal & Arabia Design Centre