Royal Copenhagen
Founded in 1775, Royal Copenhagen is renowned for its timeless design, outstanding quality and everlasting passion for blue. Royal Copenhagen porcelain is made with the highest standards of craftsmanship, deepest respect for tradition, and heritage-driven renewal.
Shop Royal Copenhagen's products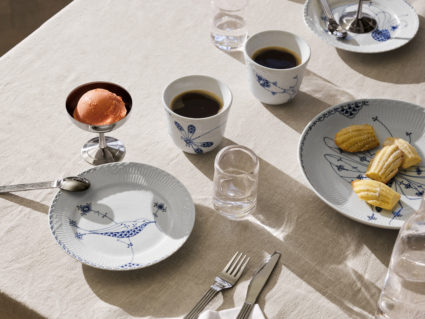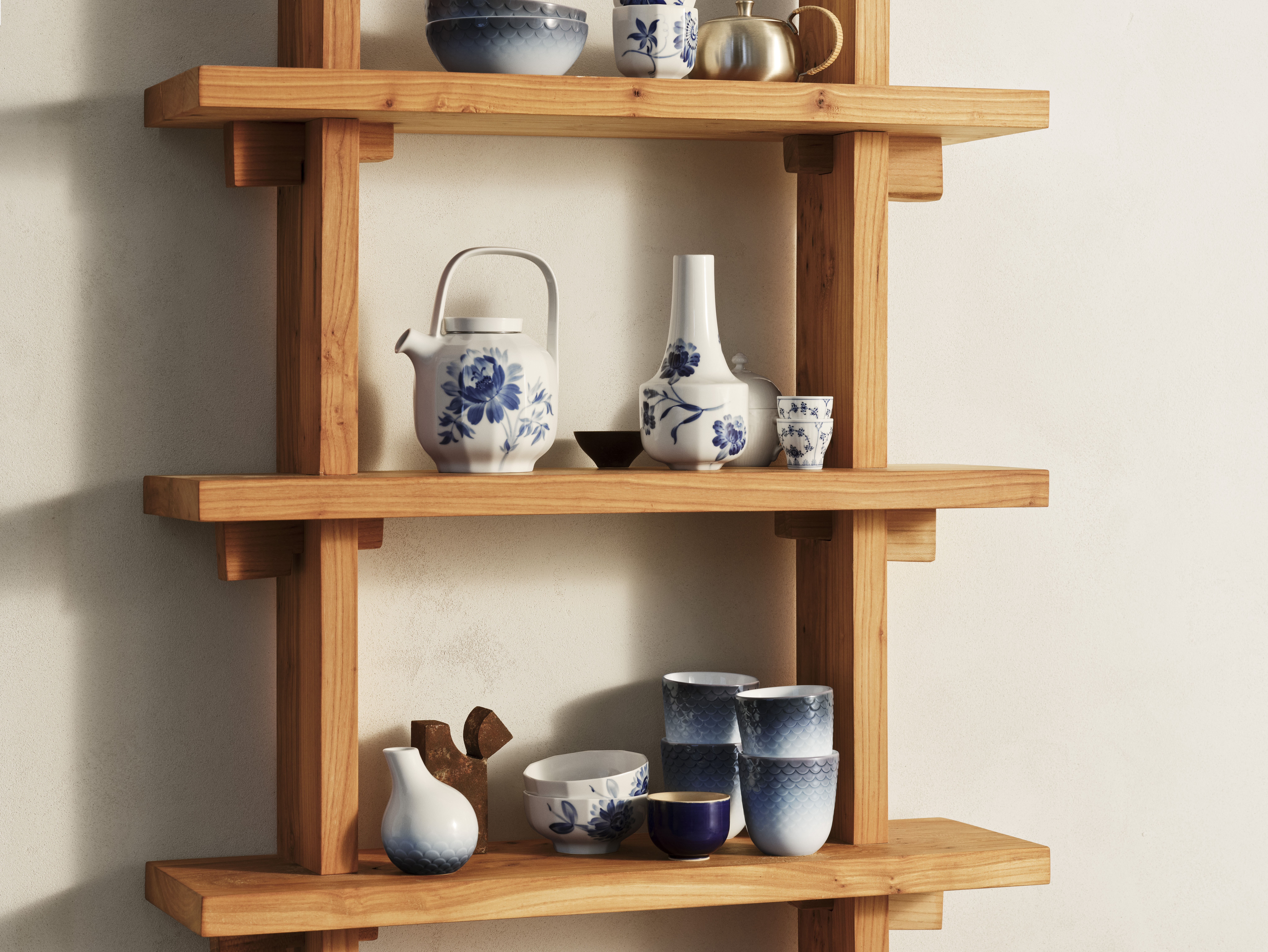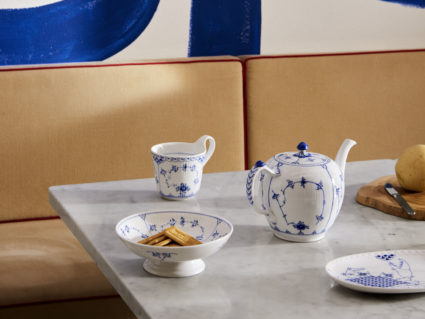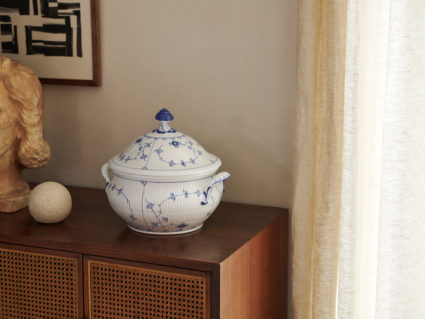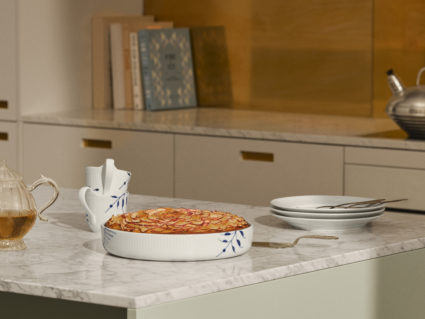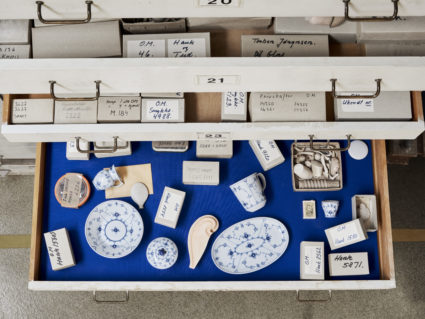 A Passion for Blue since 1775
Royal Copenhagen is known around the world for being a pillar in the Danish design. The classic blue and white porcelain is meticulously crafted and painted by hand using techniques passed down through generations.
Royal Copenhagen's porcelain and designs are made to last; to transcend trends and time and most importantly to be used. In a time where luxury is defined by quality, longevity and intensions, Royal Copenhagen's commitment to its everlasting heritage and legacy is as relevant as ever.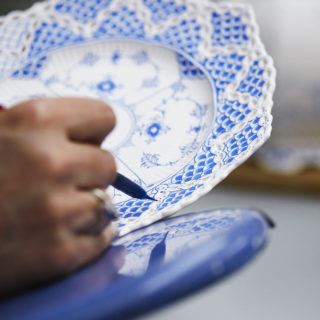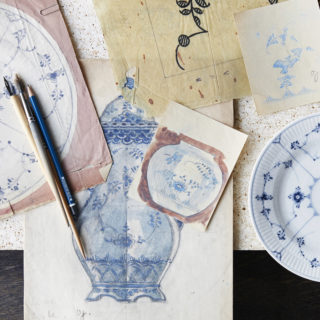 Blue Fluted Plain
Like the whispering waves of the ocean, the hand-painted blue lines of the Blue Fluted Plain pattern tell a story of a timeless aesthetic and a source of eternal inspiration. Also known as Pattern No.1, Blue Fluted Plain has been in uninterrupted production since 1775 and continues to captivate audiences with its classic versatility and grace. Each piece is painted by hand and a Blue Fluted Plain dinner plate requires no less than 762 individual brush strokes.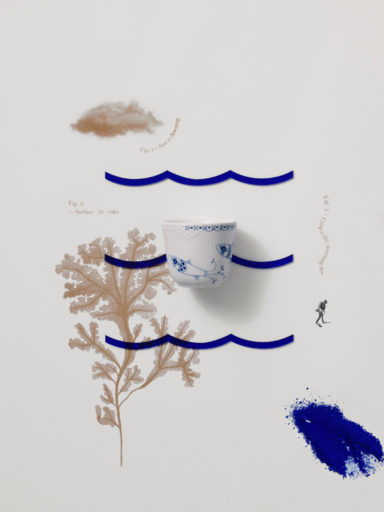 Working with porcelain, the smallest details are the most difficult to solve. The challenges are also the reason you grow to love it. During my years at Royal Copenhagen, I have learned that the solution is often just around the corner. It's with the highly skilled craftspeople who have dedicated their life to this craft, and in the archives and old samples that echo the expertise and knowledge built through centuries. Using and renewing that knowledge is a privilege.
Rikard Leander
Senior Design Lead, Royal Copenhagen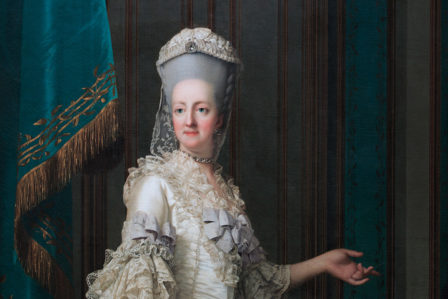 Our heritage
The Royal Danish Porcelain Factory was founded in 1775 under the wing of Queen Juliane Marie. With a good grasp of the needs of the time and an appreciation of science, the Queen saw that knowledge and the use of local raw materials would make local life better. Today, each object passes through up to thirty pairs of hands – from clay to moulding, painting, firing, glazing and packing. Each pair of hands forms a link in a chain of craftsmanship that has evolved over 240 years at Royal Copenhagen.
The Royal Copenhagen Flagship Store
Since 1911, Royal Copenhagen Flagship Store has been centrally located in Copenhagen in one of the city's most historic renaissance buildings. At the Flagship Store you can explore the historic collections of Royal Copenhagen and find new treasures for special occasions and the everyday.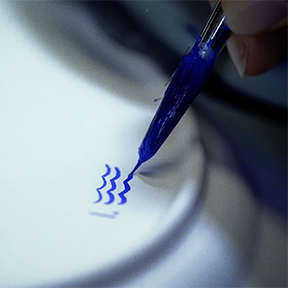 The signature of a Blue Painter
A Blue Painter spends four years learning their craft. The delicate decoration is like the painter's signature; at a glance the decorations may appear identical but each painter is able to immediately recognise their own and their colleagues work.