Our Growth Strategy outlines the fewer, bigger and bolder strategic choices that will put Fiskars Group on a healthy path of organic growth and profitability.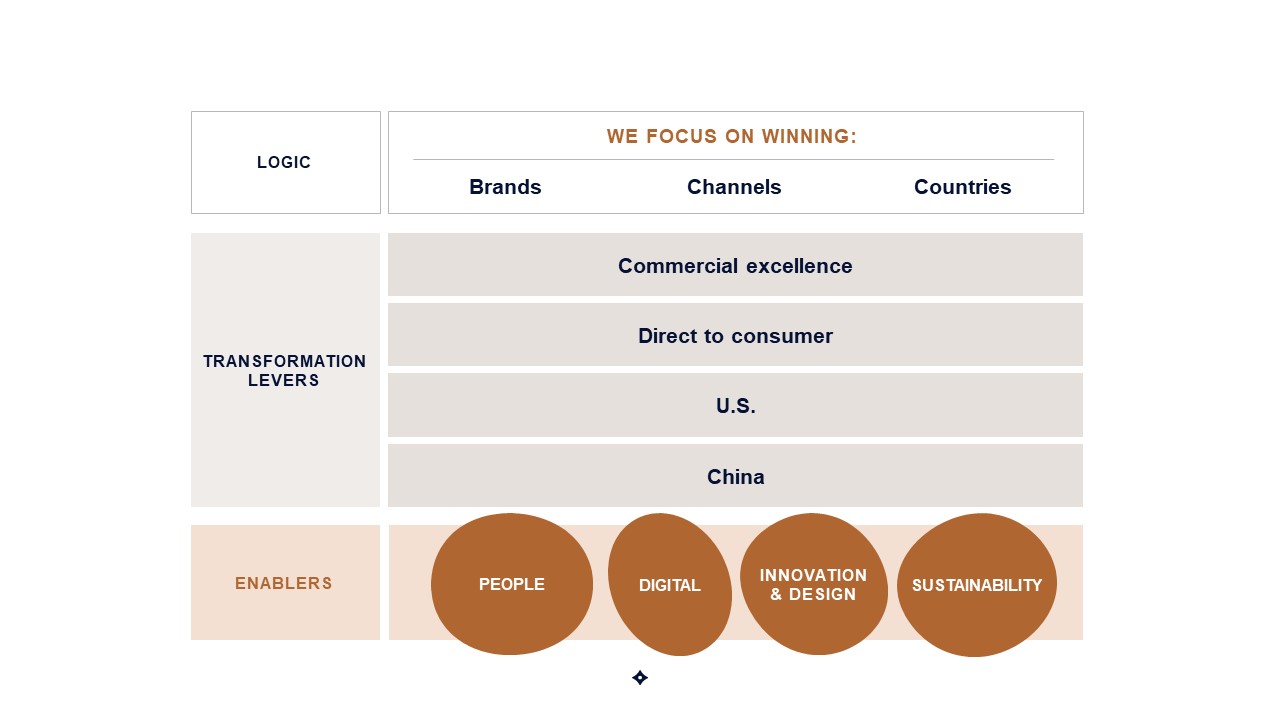 We focus on Winning Brands, Winning Channels and Winning Countries. Disproportionate resources are put behind those parts of our business that hold the potential to drive our growth to the next level.
Our transformation levers are Commercial Excellence, Direct to Consumer, the U.S. and China. These levers will transform Fiskars Group across brands, channels and countries. Commercial Excellence ensures we continuously and systematically optimize our in-market execution. Direct to Consumer ensures we can give our consumers great brand experiences and are present where the modern omnichannel consumers shops. Strong plans are in place to accelerate growth in the U.S. and China to reach even more consumers.
Our growth enablers are People, Digital, Innovation & Design and Sustainability. These are at the core of the Fiskars Group, and all critical to enabling and executing on the Growth Strategy.