Moomin Arabia
Created by the beloved artist and author Tove Jansson, the Moomins have been enchanting people across the globe since the 1940s. Moomin Arabia products are about escaping our busy lives into the delightful world of the Moomins, even if it's just for a short while. Find your own Mooments of Magic in everyday!
Visit the Moomin Arabia website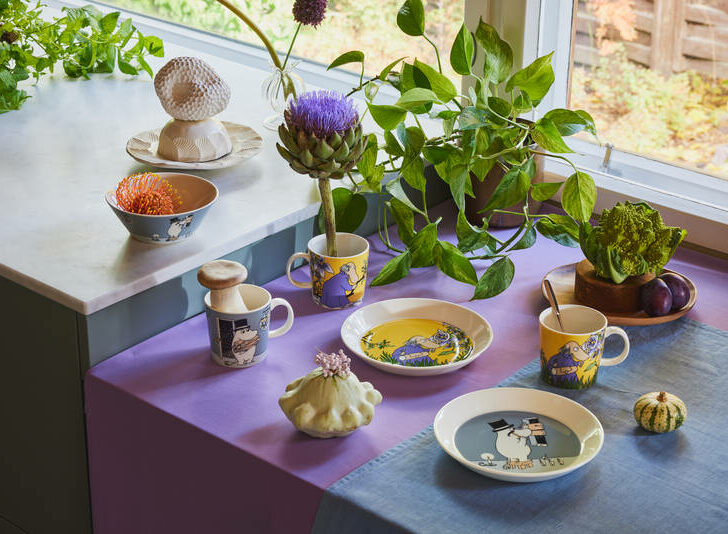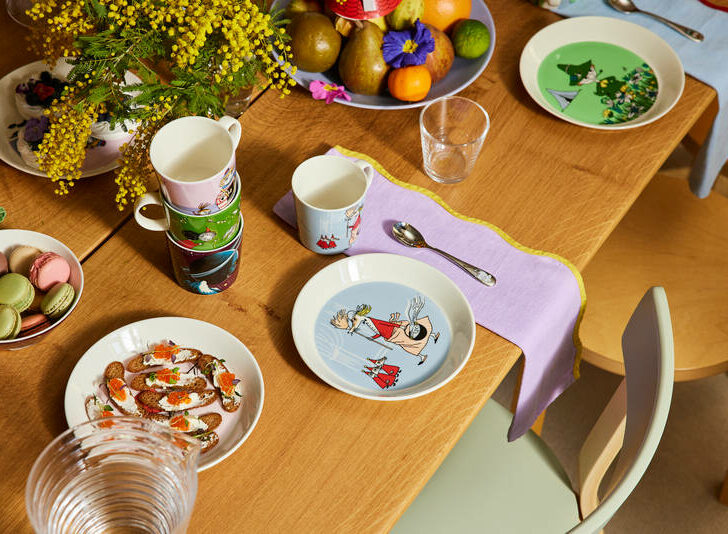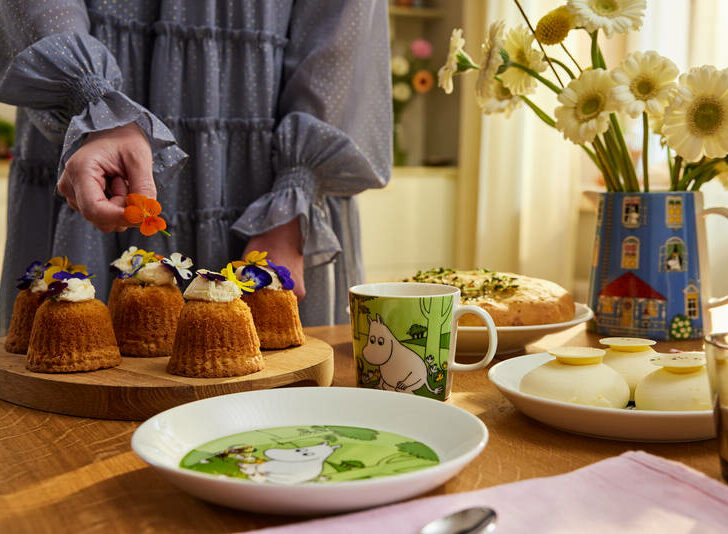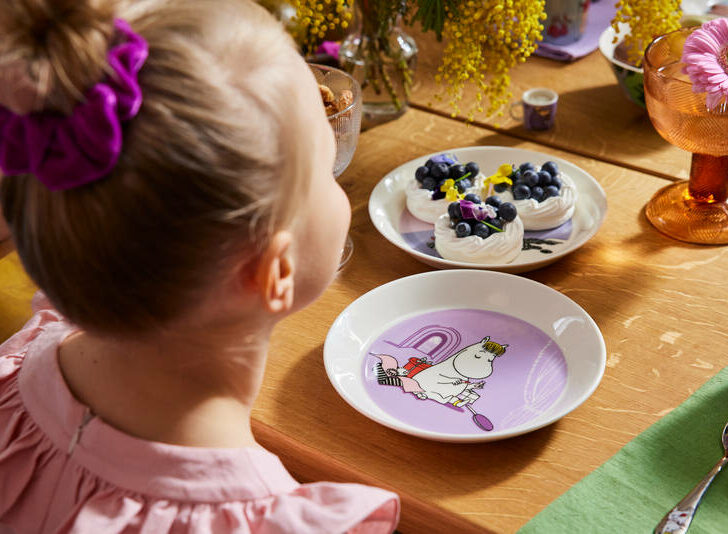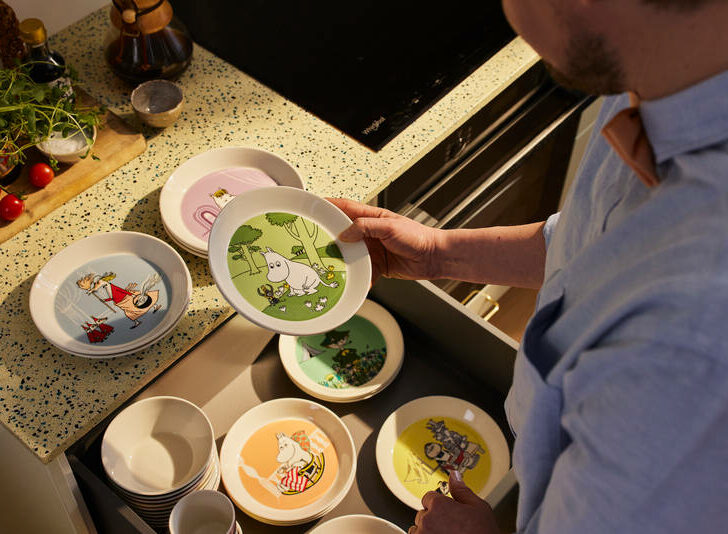 Our selection of Moomin products

Our wide selection extends from high quality ceramics to cutlery and tumblers – not to mention the various Moomin scissors by Fiskars. The designs are based on Kaj Franck's timeless 'Teema'. The beloved Classics as well as the Seasonals collection expands with new themes every year.
Moomin Arabia History & Design
Finnish-Swedish writer and artist Tove Jansson (1914-2001) achieved worldwide fame as the creator of the Moomins, written and illustrated between 1945 and 1977. ​In creating the Moomins Tove Jansson got inspired from life around her, friends and family members. She had an extraordinary skill to present everything in a positive way, showing that life is beautiful as it is and everyone should enjoy it!
During the last 30 years the Moomins have been turned from original stories and artworks to ceramic illustrations by designer and illustrator Tove Slotte. She has been hand drawing the Moomins onto Arabia, Fiskars and Hackman items since the beginning of the 1990s. In the beginning, she got the approvals for her designs from Tove Jansson herself. ​In the end of 2022 the beloved illustrator has retired and Moomin Arabia's own dedicated Design team, located at Espoo headquarters in Finland, is taking over the artworks and design with great enthusiasm.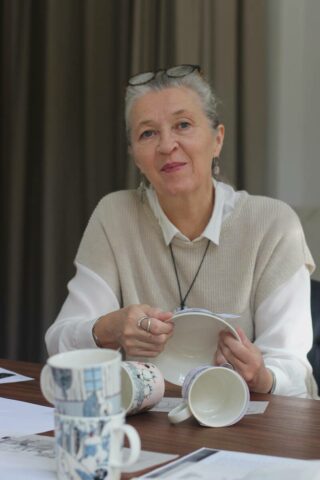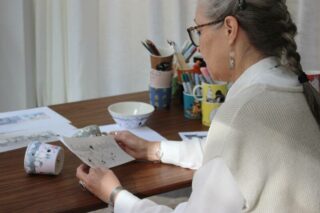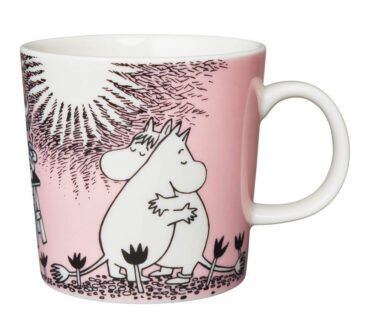 Collecting
Collecting Moomin mugs is a popular hobby and mug enthusiasts can be found all over the world. The story of themed, Teema-shaped Moomin by Arabia mugs began over 30 years ago, as illustrator Tove Slotte was asked to enter the world of the Moomin mugs. Back then, there wasn't many people who could predict the phenomenal boom in the mugs in the early 1990's. Ever since the first series of four mugs – yellow, blue, rose and green – more than 100 mugs have been launched. Which one is your favourite?
Shop Moomin products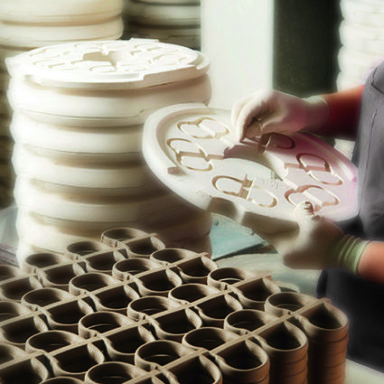 Sustainability
Arabia's products are manufactured at carefully selected, long term partnership contract manufacturers, mainly in Thailand and Romania. We expect the same values and high ethical standards from ourselves as well as from our suppliers and partners. The Fiskars Group Supplier Code of Conduct outlines the standards all our suppliers and partners must meet in order to do business with Fiskars Group.