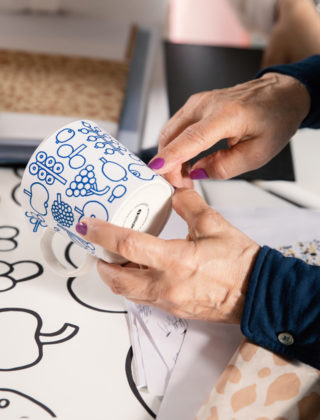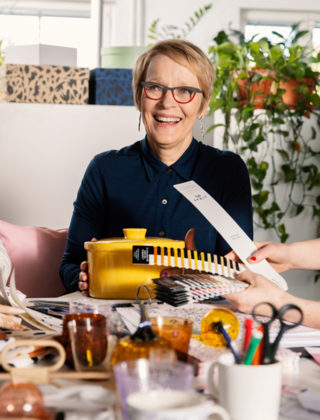 Development opportunities 
At Fiskars Group, our people are the experts of their own everyday. We encourage employees to keep learning and building their competences and careers by fostering a growth mindset, and by offering tools and opportunities. We believe in promoting internal talent and learning on the job.
We offer many avenues for continuous development, from apprentice programs and courses to coaching and mentoring. Our global learning development portfolio drives our business forward by making sure we have all the right skills for the right jobs.
Leadership
We believe in values-based leadership. Our personal values need to align with the values we share together as Fiskars Group. Our development portfolio supports our leaders on their growth journeys as they strive to meet business needs while attracting, supporting, inspiring, and retaining talent; helping people thrive in the everchanging everyday.
Flexible working
We offer people opportunities to actively participate in defining where and when they feel empowered to do their best work. In most office-based roles we encourage flexibility in working both in the office and remotely, and in our retail and manufacturing we pay careful attention to fair and inspiring working conditions.
Safety
We care about and work for the safety and wellbeing of our colleagues, customers and visitors.  Everyone has the right to a physically and emotionally safe working environment. This is a non-negotiable priority for us.
Rewarding
We offer our people a competitive base salary and total rewards aligned with local practices, level of responsibility, and job performance. We have common Group-wide principles guiding our rewarding, and we always comply with local laws in making sure everyone is treated fairly.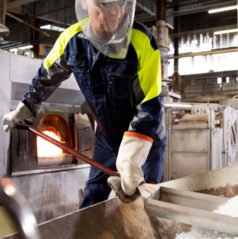 45 %
of our teams led by women
Diversity and inclusion
Our purpose is to make the everyday extraordinary. The everyday is different for everyone; it's shaped by what we do, where we live, who we love, and how we think.
We invite people to bring their everyday experiences and viewpoints into the conversation, and strive to create an open environment where everyone is listened to and understood
Together, we celebrate diversity in all its forms and embrace all the dimensions that make us unique. By exploring, learning, and creating together, we can make daily life better for each other and the world around us.
Fiskars Group is an equal opportunity employer. We believe diversity in our workforce is essential to a successful business. We condemn any form of racism and discrimination. We support and stand with those who speak out and seek justice.