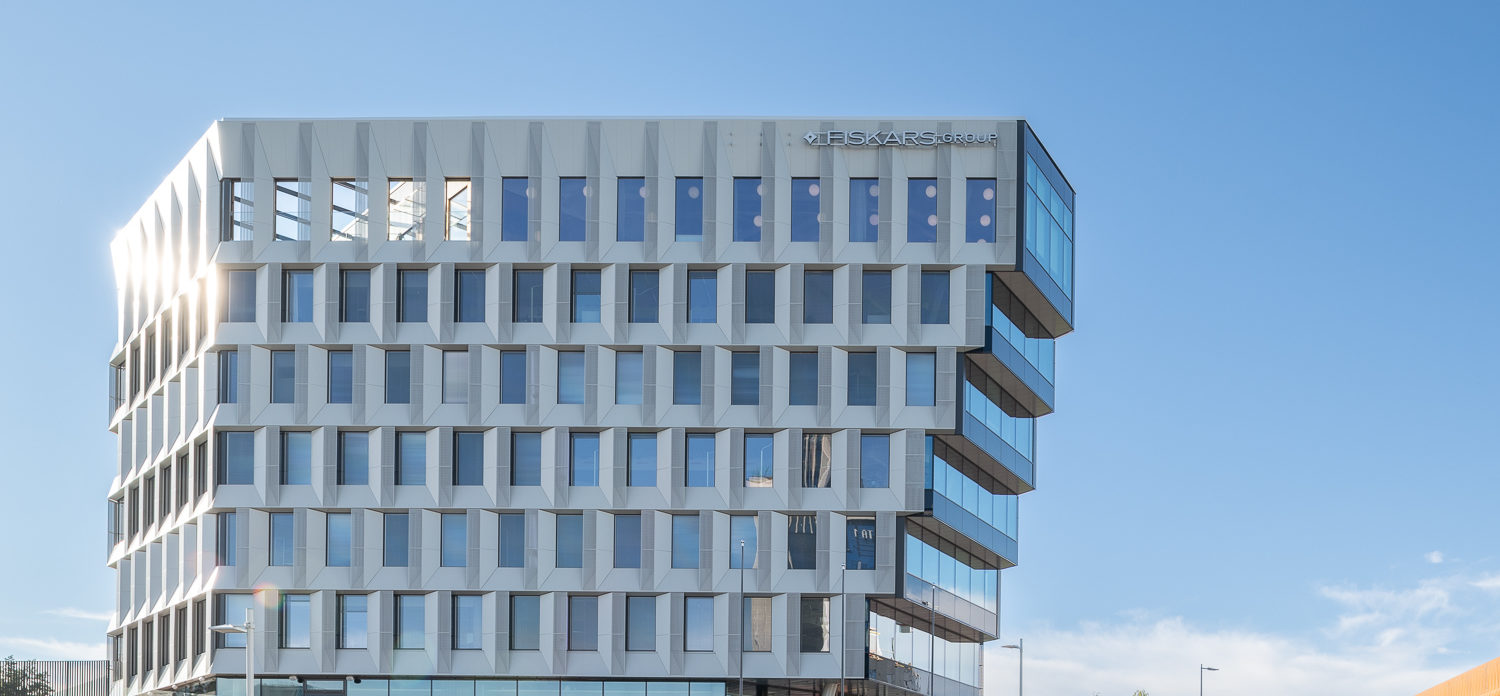 The Fiskars Group Campus is an inspiring combination of art, design, and iconic brands. When the building was being designed, particular emphasis was placed on sustainability as well as on supporting employees' wellbeing and creativity.
In spring 2022, approximately 400 of Fiskars Group's employees moved into the new building in Keilaniemi, Espoo, Finland. The nine-floor building is designed by SARC architects, and employees have also closely participated in designing the facilities.
The facilities serve the wellbeing of our teams in the best possible way. In addition to modern office facilities, the building has spaces dedicated to new product development, including a test kitchen and a metal workshop, as well as a pet corner and good exercise facilities. Employees' different professional and private circumstances have also been taken into account in the design process.
Sustainability is at the core of Fiskars Group's growth strategy, and it has also guided the design of the new headquarters. Only renewable energy is acquired for the energy-efficient building, which also has solar panels on the roof. NCC, who has designed and constructed the building, is applying for a BREEAM Excellent certificate for the building. This is the second-best level of Europe's best-known environmental certificate. Sustainability has also been considered in interior design. Repairable, reusable, and recyclable materials are preferred in indoor spaces, and some of the new items have been bought second-hand.
The Fiskars Group Campus is easy to reach by public transportation, bike, or foot, and for those coming to the office from further away, there are charging points for electric cars in the garage.
We have deep roots in the areas of design and art, and there is plenty of art on every floor of the new building. Some of the art pieces come from the Arabia factory's famous art department and are works of legendary ceramic designers like Rut Bryk, but art has also been commissioned for the building from talented new artists.
A new kind of cooperation with the Espoo Museum of Modern Art EMMA brings the works of six internationally known artists to the third-floor gallery. The collection is curated by EMMA, and it presents our biggest brands through art.