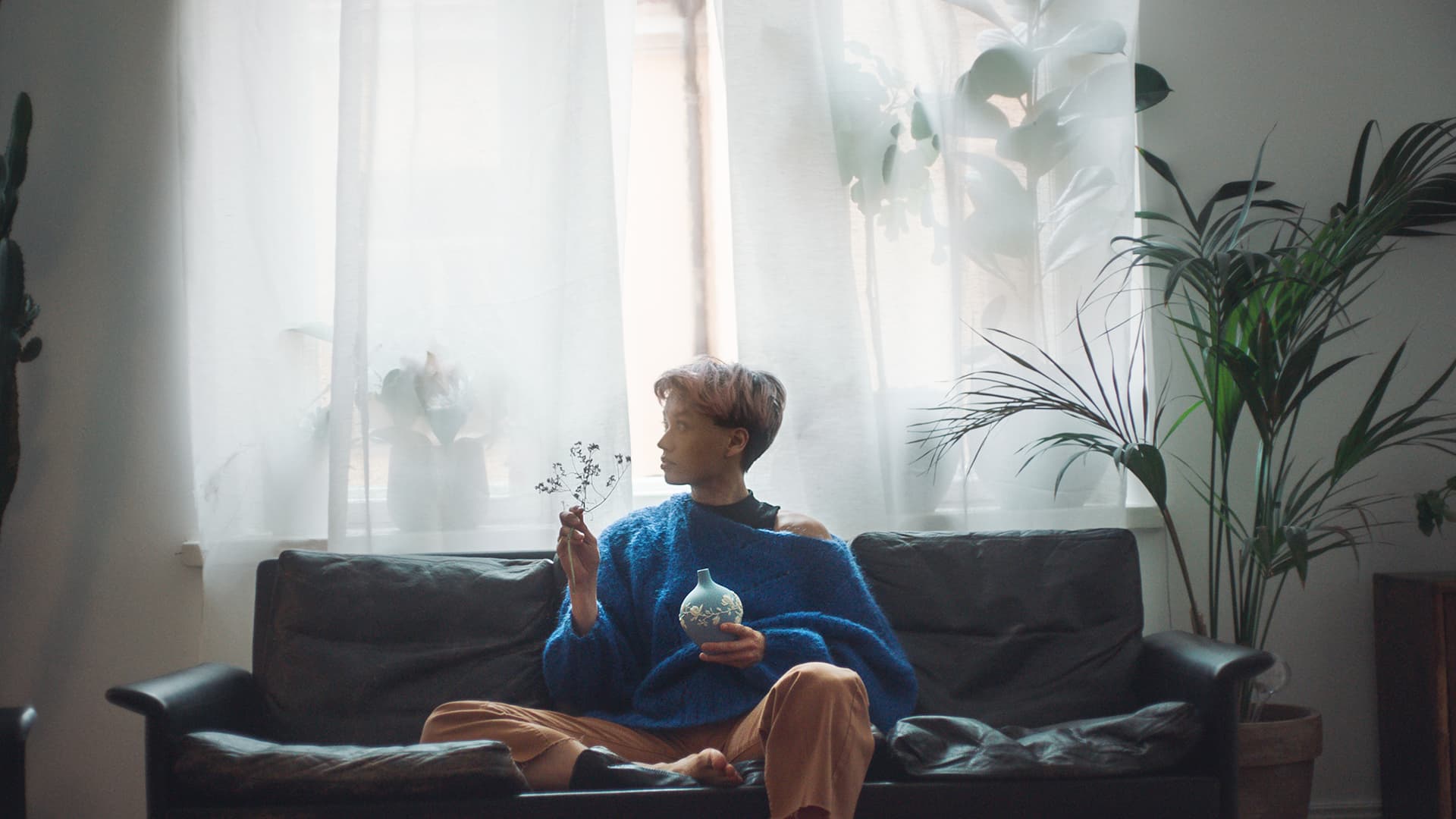 Stock exchange release
December 7, 2021
Fiskars Group financial statement release 2020
Fiskars Corporation
Financial Statement Release
February 5, 2021 at 8:30 a.m. (EET)

Fiskars Group financial statement release 2020
Strong development in an exceptional year, enabled by agility and resilience
This release is a summary of the Fiskars Corporation's fourth quarter of 2020 and Financial Statement Release 2020 published today. The complete Financial Statement Release 2020 with tables is attached to this release as a pdf-file. It is also available at http://fiskarsgroup.com/investors/reports-presentations/interim-reports and on the company website at www.fiskarsgroup.com. Investors should not rely on summaries of our financial reports only, but should review the complete Financial Statement Release with tables.
Fourth quarter 2020 in brief:
• Net sales increased by 1.7% to EUR 313.3 million (Q4 2019: 308.0)
• Comparable net sales1) increased by 5.2% to EUR 313.3 million (297.9)
• EBITA increased by 47.5% to EUR 47.2 million (32.0)
• Comparable2) EBITA increased by 42.4% to EUR 49.9 million (35.1)
• Cash flow from operating activities before financial items and taxes increased to EUR 89.8 million (84.7)
• Earnings per share (EPS) were EUR 0.30 (0.26)
January-December 2020 in brief:
• Net sales increased by 2.4% to EUR 1,116.2 million (Q1-Q4 2019: 1,090.4)
• Comparable net sales1) increased by 3.8% to EUR 1,116.2 million (1,075.4)
• EBITA increased by 72.4% to EUR 125.8 million (72.9)
• Comparable2) EBITA increased by 50.9% to EUR 136.8 million (90.6)
• Cash flow from operating activities before financial items and taxes increased to EUR 223.8 million (117.5)
• Earnings per share (EPS) were EUR 0.83 (0.63)
Proposal for distribution of dividend:
The Board of Directors proposes to the Annual General Meeting that a dividend of EUR 0.60 per share shall be paid for the financial period that ended on December 31, 2020. The dividend shall be paid in two instalments of EUR 0.30 per share each.
Outlook for 2021:
In 2021, comparable2) EBITA is expected to be lower than in 2020, but above EUR 110 million.
Visibility continues to be low due to the COVID-19 pandemic, which is profoundly impacting consumers' lives in terms of changes in for example disposable income, purchasing choices and consumer behavior. These may bring challenges as well as opportunities for Fiskars Group. The majority of the savings in 2020 were temporary in nature and impacted for example marketing. To ensure sustainable business in the long-term, similar temporary cost savings cannot be maintained for a prolonged period of time. Furthermore, the benefits from the ongoing Restructuring and Transformation programs are expected to fully materialize in 2022. More detailed discussion on potential risks and uncertainties can be found in the Risks and business uncertainties -section of this Financial Statement Release.
President and CEO, Fiskars Group, Nathalie Ahlström:
Fiskars Group's business performed exceptionally well in 2020. Net sales and comparable EBITA increased compared to the previous year, despite the challenging conditions. The strong momentum continued in the seasonally important fourth quarter.
The COVID-19 pandemic had a significant impact on our business during the year. Volatility increased due to the pandemic and visibility decreased. Fiskars Group reacted quickly and decisively to the pandemic already during Q1. Throughout the year we managed our costs and invested in our e-commerce and product availability, especially when demand increased in some of our categories, for example in gardening, scissors and crafting. Despite temporary store and factory closures as well as personnel furloughs we were able to maintain operations, serve customers and consumers and create great consumer experiences.
The pandemic had a significant negative impact on Business Area Vita throughout the year. Footfall to stores decreased, retailers reduced their stocks and gifting decreased. Despite the difficulties, progress during the fourth quarter was strong as comparable net sales increased from the previous year and comparable EBITA showed a clear increase, largely thanks to the savings measures. We are seeing pockets of positive development in BA Vita, as for example the expansion in China has proceeded well and our e-commerce channel is growing. These efforts will also continue going forward.
Both BA Terra and Crea performed very well during the year and their momentum continued into the fourth quarter, which is seasonally less important for BA Terra. In 2020, Terra gained support from favorable weather conditions, increased distribution and strong demand in gardening and fixing categories, as people stayed at home. Crea also benefitted from people staying at home and the increased distribution.
We will continue the focused execution of our strategic priorities. In 2021, we plan to complete the two on-going transformation programs, aiming at increasing simplicity and efficiency. Part of the targeted cost savings have already materialized in our results.
At the core of our business is sustainability. We are on a mission for lasting wellbeing of people and the planet, and are committed to fight against throwaway culture, act for a carbon neutral business and for increased joy for people and communities. In October, we announced our commitment to climate action and joined the UN Business Ambition for 1.5°C commitment and set science-based targets.
I thank our employees for the great results in 2020. Our entire team showed agility and resilience in the exceptional circumstances during the year and made great progress. I'm proud to be part of the team.
The health and wellbeing of our people is a key priority for the company, and we have implemented several measures to ensure healthy working conditions during the pandemic. My sincere thanks goes to all people working in stores, factories and distribution centers as well as those working remotely, allowing us to continue to serve our customers and consumers throughout the entire year.
During my first weeks as the CEO of Fiskars Group, I have seen both opportunities as well as challenges on our journey to pursue profitable growth. The COVID-19 pandemic will continue to impact our business as well as consumer behavior. Our purpose of making the everyday extraordinary will continue to guide our actions going forward.
1) Comparable net sales excludes the impact of exchange rates, acquisitions and divestments
2) Items affecting comparability in EBITA include items such as restructuring costs, impairment or provisions charges and releases, integration-related costs, and gain and loss from the sale of businesses
Group key figures
EUR million
Q4 2020
Q4 2019
Change
2020
2019
Change
Net sales
313.3
308.0
1.7%
1,116.2
1,090.4
2.4%
Comparable net sales1)
313.3
297.9
5.2%
1,116.2
1,075.4
3.8%
EBITA
47.2
32.0
47.5%
125.8
72.9
72.4%
Items affecting comparability in EBITA2)
-2.7
-3.1
-11.0
-17.7
37.7%
Comparable EBITA
49.9
35.1
42.4%
136.8
90.6
50.9%
Operating profit (EBIT)
33.3
28.5
16.7%
98.0
60.1
63.1%
Profit before taxes
30.4
26.5
14.9%
89.8
63.2
41.9%
Profit for the period
25.2
21.3
18.6%
68.5
52.4
30.6%
Net change in the fair value of investment portfolio

0.0

-20.4
Earnings/share, EUR
0.30
0.26
17.0%
0.83
0.63
30.9%
Equity per share, EUR

9.30
9.34
Cash flow from operating activities before financial items and taxes
89.8
84.7
6.0%
223.8
117.5
90.4%
Equity ratio, %

57%
56%
Net gearing, %

19%
34%
Capital expenditure
9.6
12.6
-24.1%
30.0
40.0
-24.8%
Personnel (FTE), average
5,993
6,592
-9.1%
6,104
6,860
-11.0%
1) Using comparable exchange rates and excluding the Leborgne divestment.
2) In Q4 2020, items affecting comparability consisted mainly of items related to the Transformation and Restructuring programs.
FISKARS CORPORATION
Nathalie Ahlström
President and CEO

Further information:
• Corporate Communications. tel. +358 204 39 5031, communications@fiskars.com

Webcast
A webcast on the fourth quarter and full year results will be held on February 5, 2021 at 11:00 a.m. It will be held in English and can be followed at: https://fiskars.videosync.fi/2020-q4-results
Presentation materials will be available at www.fiskarsgroup.com
An on-demand version of the webcast will be available on the company website. Personal details gathered during the event will not be used for any other purpose.
Media and investor contacts:
Corporate Communications, tel. +358 204 39 5031, communications@fiskars.com
Making the everyday extraordinary
Fiskars Group's vision is to create a positive, lasting impact on our quality of life. Our brands Fiskars, Gerber, Iittala, Royal Copenhagen, Waterford, and Wedgwood are present in people's everyday lives – at home, in the garden, and outdoors. This gives us an opportunity to make the everyday extraordinary today, and for future generations. We have a presence in 30 countries, and our products are available in more than 100 countries. Our shares are listed on the Nasdaq Helsinki (FSKRS). Please visit us at www.fiskarsgroup.com for more information and follow us on Twitter @fiskarsgroup.