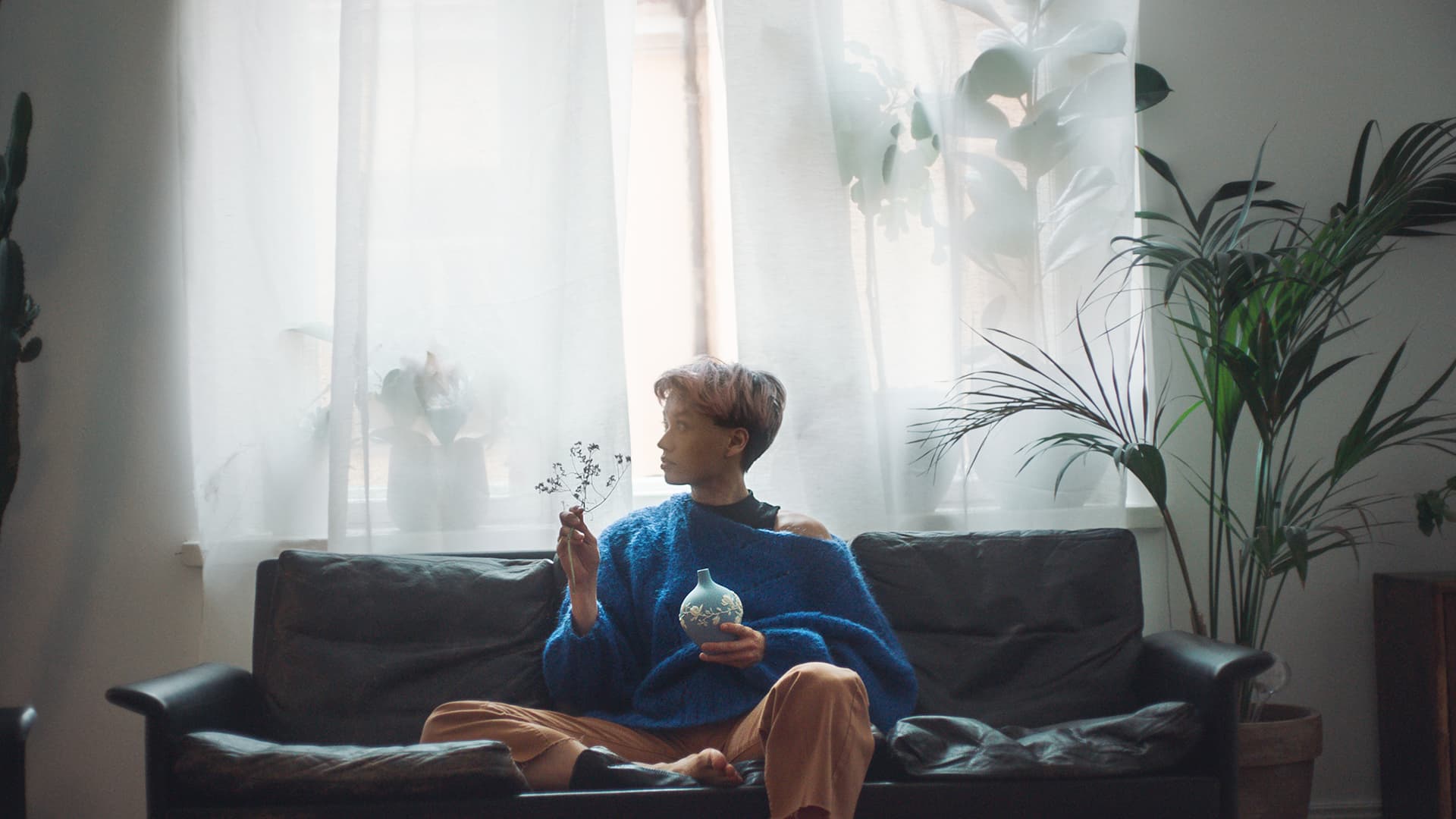 Stock exchange release
July 28, 2022
Fiskars Group's Half-year financial report for January–June 2022
Fiskars Corporation
Half-year financial report
July 28, 2022 at 8:30 a.m. (EEST)
Fiskars Group's Half-year financial report for January–June 2022
Broad-based sales growth, comparable EBIT stable despite cost inflation
This release is a summary of the Fiskars Corporation's Half-year financial report for January–June 2022 published today. The complete half-year financial report with tables is attached to this release as a pdf-file. It is also available at http://fiskarsgroup.com/investors/reports-presentations/interim-reports and on the company website at www.fiskarsgroup.com. Investors should not rely on summaries of the interim reports only, but should review the complete interim reports with tables.
April-June 2022 in brief:
Net sales increased by 3.9% to EUR 319.1 million (Q2 2021: 307.2)

Comparable net sales1 increased by 7.7% to EUR 319.1 million (296.1)

EBIT increased to EUR 39.5 million (38.5)

Comparable EBIT2 decreased by 12.2% and was EUR 36.3 million (41.4), or 11.4% (13.5%) of net sales

Cash flow from operating activities before financial items and taxes decreased to EUR 16.0 million (46.7)

Free cash flow was EUR -3.1 million (34.5)

Earnings per share (EPS) were EUR 0.41 (0.38)
January-June 2022 in brief:
Net sales increased by 6.9% to EUR 651.7 million (Q1-Q2 2021: 609.4)

Comparable net sales1 increased by 10.6% to EUR 651.7 million (589.1)

EBIT decreased to EUR 80.9 million (84.3)

Comparable EBIT2 was stable at EUR 88.1 million (88.0), or 13.5% (14.4%) of net sales

Cash flow from operating activities before financial items and taxes decreased to EUR -39.9 million (57.4)

Free cash flow was EUR -73.0 million (31.7)

Earnings per share (EPS) were EUR 0.79 (0.48)



1) Comparable net sales excludes the impact of exchange rates, acquisitions and divestments
2) Items affecting comparability in EBIT include items such as restructuring costs, impairment or provisions charges and releases, integration-related costs, and gains and losses from the sale of businesses
Outlook for 2022 (unchanged):
Fiskars expects comparable EBIT to increase from 2021 (2021: EUR 154.2 million).
Fiskars closely monitors the development of consumer confidence, which has dropped to low levels in many of the company's key markets and could impact the demand for its products in the second half.
Furthermore, the challenges relating to global supply chains and raw material and energy price inflation continue. While the company has managed to mitigate the impacts of these factors, they continue to pose a risk for 2022 performance. The company expects that there will be volatility between the quarters due to timing differences between cost inflation and the respective mitigating actions.
President and CEO, Fiskars Group, Nathalie Ahlström:
The second quarter marked the ninth consecutive quarter of growth for Fiskars Group. Our comparable net sales grew by 7.7% with all business areas contributing positively, despite the volatile market environment. For me, these nine consecutive growth quarters prove that our Growth Strategy is transforming the company and we have the fundamentals in place to drive sustainable long-term growth. I would like to thank the entire Fiskars Group team for their hard work in successfully navigating this constantly changing operating environment.
In line with our expectations, our comparable EBIT for the second quarter declined from last year's record high. We have actions in place to mitigate the significant input cost increases caused especially by the war in Ukraine, but the results from these actions are expected to come with a lag and be more visible in the second half of 2022. We have also found it crucial to continue investing in digital acceleration and direct-to-consumer growth to ensure that we remain a top choice for consumers, and this is visible in the increased SG&A costs.
We have been able to serve our customers and avoid any major product availability challenges despite the disruptions in the global supply chains. This has required higher inventories impacting cash flow negatively. We are targeting lower inventory levels towards the end of the year. However, this is dependent on how the global supply chain situation develops.
We continue to move forward with our Growth Strategy at full speed and we can clearly see that it is delivering results. Looking at the first half of the year, we have made good progress in our four transformation levers: commercial excellence; direct-to-consumer (DTC); the U.S.; and China.
In terms of commercial excellence, the broad-based sales growth in all business areas and the only slightly declining gross margin in the first half of the year in this inflationary environment demonstrate the power of our brands. The mid-teen growth in DTC in the first half illustrates that the investments we are making are paying off. Our sales in the U.S. have developed steadily with a very strong first quarter and growth also in the second quarter despite the cold spring affecting demand in Terra. In China, we have had strong growth in both quarters this year, which is a very good result given the intermittent Covid-19 lockdowns since March. Our team there has done an exceptional job in making the most out of a difficult situation and being agile in serving consumers.
One of the key enablers in our strategy is sustainability and we continue to make good progress towards our goals. The sustainability highlight of the second quarter was the announcement of further collaboration between Fiskars Group and Outokumpu, whereby we have started using their new emission-minimized stainless steel as the first company in the world. This steel is used to manufacture selected Fiskars-branded cookware products at our Sorsakoski factory in Finland. We can only achieve our ambitious sustainability targets together with our partners. This collaboration is a great example of pioneering design applied at every step of the product's journey; from innovative, lower emission raw materials to long-lasting, quality cookware.
With half the year now behind us, we keep our guidance for 2022 intact and confirm that we expect comparable EBIT to increase from 2021. However, the operating environment continues to be unpredictable and volatile and not all impacts on our business can be foreseen. During the quarter, consumer confidence hit low levels in many regions, which could have an impact on demand for our products. We are closely monitoring the development of consumer sentiment, especially in our main markets such as the U.S. In this environment, our strong brand portfolio and broad geographic presence work to our advantage and bring stability. Furthermore, in addition to the more short-term actions we have in place to mitigate the cost headwinds, our growth strategy gives us confidence in our performance going forward, as we can see it is already delivering concrete results.
Group key figures
EUR million

Q2 2022

Q2
2021

Change

Q1-Q2
2022

Q1-Q2 2021

Change

2021

Net sales

319.1

307.2

3.9%

651.7

609.4

6.9%

1,254.3

Comparable net sales1)

319.1

296.1

7.7%

651.7

589.1

10.6%

1,229.8

EBIT

39.5

38.5

2.7%

80.9

84.3

-4.0%

142.8

Items affecting comparability in EBIT2)

3.2

-2.9

-7.2

-3.7

94.4%

-11.5

Comparable EBIT3)

36.3

41.4

-12.2%

88.1

88.0

0.1%

154.2

Comparable EBIT margin

11.4%

13.5%

13.5%

14.4%

12.3%

Profit before taxes

39.3

40.4

-2.6%

81.9

82.2

-0.4%

144.1

Profit for the period

33.5

31.4

6.7%

64.9

39.5

64.3%

87.5

Earnings per share, EUR

0.41

0.38

7.4%

0.79

0.484)

65.3%

1.06

Equity per share, EUR

10.04

9.27

8.3%

9.97

Cash flow from operating activities before financial items and taxes

16.0

46.7

-65.7%

-39.9

57.4

164.2

Free cash flow

-3.1

34.5

-73.0

31.7

95.3

Net debt

221.7

146.0

51.9%

145.0

Net Debt/EBITDA (LTM)

1.11

0.65

70.6%

0.71

Equity ratio, %

52 %

56 %

57 %

Net gearing, %

27 %

19 %

18 %

Capital expenditure

13.5

8.2

65.5%

22.9

14.2

60.6%

34.4

Personnel (FTE), average

6,335

6,033

5.0%

6,250

5,971

4.7%

6,081
1) Comparable net sales excludes the impact of exchange rates, acquisitions and divestments.
2) In Q2 2022, items affecting comparability were mainly related to a change in asset write-downs and provisions related to the decision to withdraw from the Russian market.
3) EBIT excluding items affecting comparability. Comparable EBIT is not adjusted to exclude the impact of acquisitions/divestments such as the divestment of the North American Watering business on February 1, 2022.
4) In Q1-Q2 2021, earnings per share includes a negative impact of EUR 0.35 per share related to a tax reassessment case from 2014 regarding forgiven intra-company loans from 2003, where the company was obliged to pay 28.3 million in additional tax, interest and punitive increases.
FISKARS CORPORATION
Nathalie Ahlström
President and CEO
Webcast
A webcast on the second quarter results will be held on July 28, 2022 at 11:00 a.m.(EEST). It will be held in English and can be followed at: https://fiskars.videosync.fi/q2-2022.
Presentation materials will be available at www.fiskarsgroup.com.
An on-demand version of the webcast will be available on the company website. Personal details gathered during the event will not be used for any other purpose.

Media and investor contacts:
Essi Lipponen, Director, Investor Relations, tel. +358 40 829 1192

Fiskars Group in brief
Fiskars Group (FSKRS, Nasdaq Helsinki) is the global home of design-driven brands for indoor and outdoor living. Our brands include Fiskars, Gerber, Iittala, Royal Copenhagen, Moomin by Arabia, Waterford, and Wedgwood. Our brands are present in more than 100 countries and we have more than 350 own stores. We have 7,000 employees and our global net sales in 2021 were EUR 1.3 billion.
We are driven by our common purpose: Pioneering design to make the everyday extraordinary. Since 1649, we have designed products of timeless, purposeful, and functional beauty, while driving innovation and sustainable growth.
Read more: fiskarsgroup.com