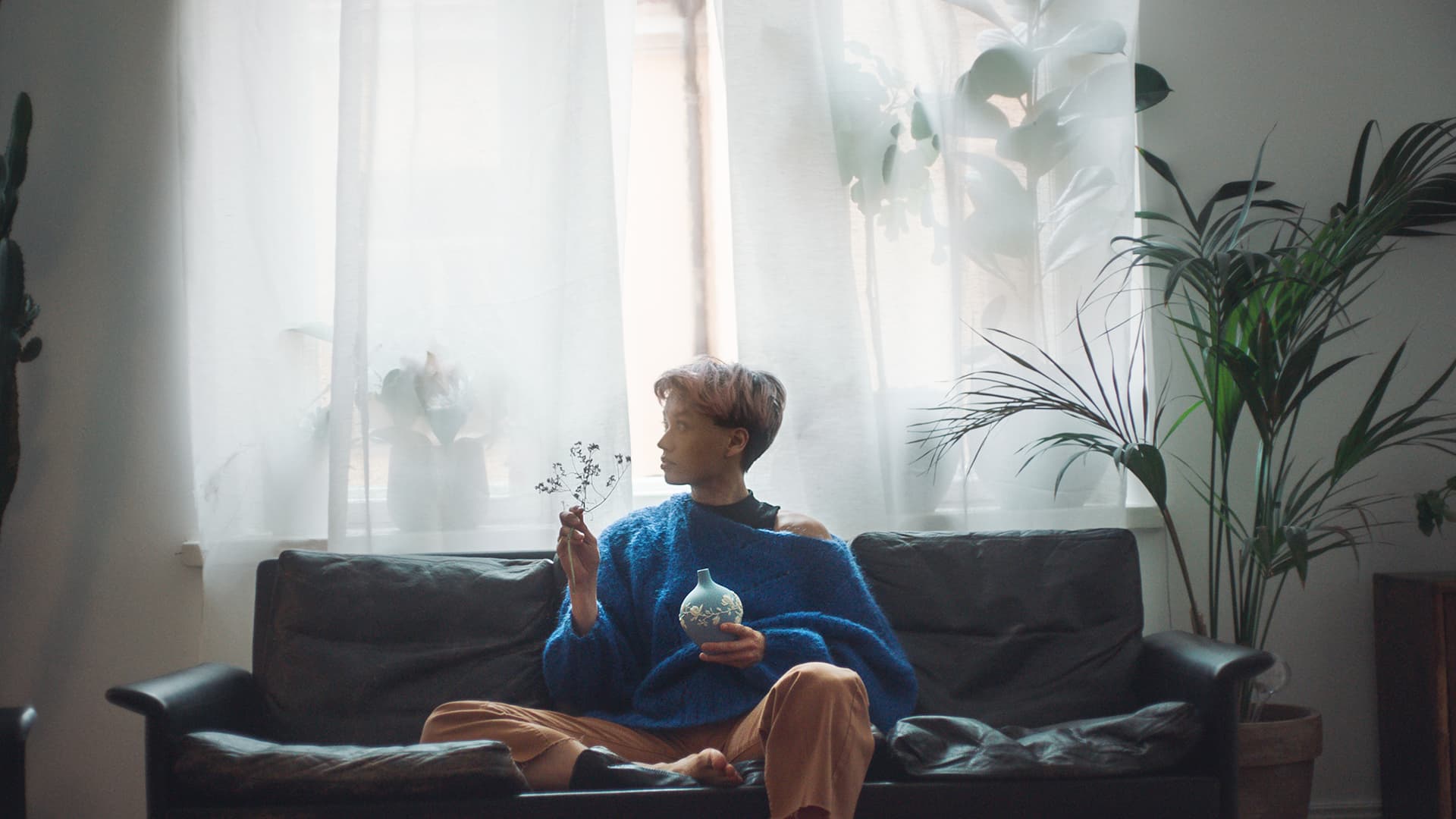 Stock exchange release
April 27, 2023
Fiskars Interim Report for January-March 2023
Fiskars Corporation
Interim report
April 27, 2023 at 8:30 a.m. (EEST)
Fiskars Interim Report for January-March 2023
Focus on cash flow and profit protection delivered results in a challenging operating environment
This release is a summary of the Fiskars Corporation's Interim Report for January-March 2023 published today. The complete Interim Report with tables is attached to this release as a pdf-file. It is also available at http://fiskarsgroup.com/investors/reports-presentations/interim-reports and on the company website at www.fiskarsgroup.com. Investors should not rely on summaries of financial reports only, but should review the complete reports with tables.
January-March 2023 in brief:
Comparable net sales1 decreased by 13.4% to EUR

274.9 million (Q1 2022: 317.5). Reported net sales

decreased by 17.4% to EUR 274.9 million (332.6)

Comparable EBIT2

decreased to EUR 31.2 million (51.8), or 11.4% (15.6%) of net sales. EBIT decreased to EUR 28.9 million (41.4)

Cash flow from operating activities before financial items and taxes increased to EUR 22.1 million (-55.9)

Free cash flow increased to EUR 12.9 million (-69.9)

Earnings per share (EPS) were EUR 0.25 (0.38)
1) Comparable net sales excludes the impact of exchange rates, acquisitions and divestments
2) Items affecting comparability in EBIT include items such as restructuring costs, impairment or provisions charges and releases, integration–related costs, and gains and losses from the sale of businesses
Guidance for 2023 (unchanged):
Fiskars expects comparable EBIT to be slightly below the 2022 level (2022: EUR 151.0 million).
Assumptions behind the guidance:
The company expects that the key negative factors impacting its performance in 2023 will be the continued volatility of the market environment and weaker demand especially in the first half of the year.
Fiskars has announced targeted organizational changes, which are expected to result in savings supporting the company's EBIT from the second half onwards.
Whilst the company remains focused on prudent cost management, it also continues to invest in key strategic building key strategic building blocks.
President and CEO, Fiskars Group, Nathalie Ahlström:
The market environment in the first quarter was challenging, as we had anticipated. With softer demand, our focus has been on securing profit and cash flow, and I am very pleased with how we succeeded in this respect. A comparable EBIT of EUR 31 million is a good accomplishment considering the significant drop in sales volumes. Our free cash flow was at a clearly better level than in the comparison period, driven in particular by our determined actions to adjust supply volumes since the end of last year.
The difficult operating environment was, however, reflected in net sales. The trends we saw already in the latter part of 2022, namely low consumer confidence and retailers' high inventory levels, continued, resulting in a 13% decline in comparable net sales. Especially our Terra business in the U.S. declined, as shipments at the start of the gardening season were clearly below the comparison period. At the same time, our e-commerce continued to grow, achieving a growth rate of 12% in the quarter. This both demonstrates the power of our brands and shows that our strategic focus on direct-to-consumer (DTC) is delivering results.
Our strategy and its four transformation levers – commercial excellence, DTC, the U.S., and China – set the framework for the choices we make. These levers are the building blocks which we believe will transform the company in the long term and thus we continue to invest in them. During the first quarter, we were able to maintain a stable like-for-like gross margin, which is our key performance indicator for commercial excellence. DTC grew by 4%,amounting to 20% of the Group's sales driven by e-commerce. In the U.S., our net sales declined by 21% as retailers' high inventory levels continued to impact demand. In China, the start to the year was challenging due to the spread of Covid-19 pandemic and the timing of the Chinese New Year, but demand picked up in the latter part of the quarter resulting in sales growth of 14%
The sustainability highlight of the quarter was our Fiskars brand's recognition as one of the most sustainable brands in Finland by the Sustainable Brand Index™, an annual ranking which shows how brands are perceived on sustainability by their stakeholders. Another important sustainability milestone was the inclusion of the first sustainability related KPI – advancing circular products and services – in our share-based long-term incentive plan for our key employees. Sustainability is a key enabler in our strategy, and it is essential that it is reflected in remuneration.
In terms of innovation and design, another key enabler for our strategy, we were honored to receive two Red Dot awards, as the All Steel cookware range and the Fiskars 5th-generation axes were awarded in the "Best of the best" category. This is the highest distinction in the competition and is awarded to pioneering designs.
I am also excited to introduce Fiskars Group's first employee share savings plan, "MyFiskars", which was launched in March. The aim of MyFiskars is to offer employees the opportunity to acquire and own Fiskars shares thereby creating a stronger culture of ownership and entrepreneurship, as well as to further strengthen our employees' long-term commitment to Fiskars.
During the quarter, we announced a change in the Fiskars Group Leadership Team, when Aamir Shaukat was appointed Chief Supply Chain Officer. Aamir will start in his position on August 1, 2023, at the latest. Bengt Erlandsson, who has been our interim Chief Supply Chain Officer since the beginning of this year, will continue in his role until Aamir joins us. I am convinced that Aamir's extensive global experience in leading transformation and diverse teams will further enhance our strategic sourcing and agility in the supply chain. I would also like to thank Bengt for his commercial, efficient and results-driven leadership of our Supply Chain function in the past few months.
With one quarter of the year now behind us, we reiterate our guidance for the year and expect comparable EBIT to be slightly below last year's EUR 151 million. The market environment continues to be challenging, especially in the first half of the year. We continue to safeguard our profit and cash flow with several ongoing actions. Furthermore, the targeted organizational changes we announced in January are progressing according to our plan, and the savings related to these changes are expected to start supporting EBIT from the second half of the year onwards. The actions we are taking to secure our performance both in the short and long term give me confidence going forward.
Group key figures
EUR million

(unless otherwise noted)

Q

1

202

3

Q

1

202

2

Change

2022

Net sales

274.9

332.6

-17.4%

1,248.4

Comparable net sales1)

274.9

317.5

-13.4%

1,237.2

EBIT

28.9

41.4

-30.2%

134.7

Items affecting comparability in EBIT2)

2.3

10.3

16.3

Comparable EBIT3)

31.2

51.8

-39.6%

151.0

Comparable EBIT margin

11.4%

15.6%

12.1%

Profit before taxes

26.3

42.6

-38.1%

124.1

Profit for the period

20.5

31.4

-34.6%

99.1

Earnings per share, EUR

0.25

0.38

-34.6%

1.21

Equity per share, EUR

9.71

9.61

0.9%

10.32

Cash flow from operating activities before financial items and taxes

22.1

-55.9

-24.9

Free cash flow

12.9

-69.9

-100.7

Net debt

369.8

207.1

78.5%

325.3

Net Debt/EBITDA (LTM)

, ratio

2.04

1.04

1.66

Equity ratio, %

50%

54%

53%

Net gearing, %

47%

26%

39%

Capital expenditure

10.1

9.4

10.6%

48.1

Personnel (FTE), average

6,026

6,164

-2.2%

6,273
1) Comparable net sales excludes the impact of exchange rates, acquisitions and divestments.
2) In Q1 2023, items affecting comparability were mainly related to organizational changes.
3) EBIT excluding items affecting comparability. Comparable EBIT is not adjusted to exclude the full impact of acquisitions/divestments/disposals.
FISKARS CORPORATION
Nathalie Ahlström
President and CEO
Webcast
A webcast on the first quarter results will be held on April 27, 2023 at 1:00 p.m. (EEST). It will be held in English and can be followed at https://fiskars.videosync.fi/q1-2023-results
Presentation materials will be available at www.fiskarsgroup.com.
An on-demand version of the webcast will be available on the company website. Personal details gathered during the event will not be used for any other purpose.
Media and investor contacts:
Essi Lipponen, Director, Investor Relations, tel. +358 40 829 1192
Fiskars Group in brief
Fiskars Group (FSKRS, Nasdaq Helsinki) is the global home of design-driven brands for indoor and outdoor living. Our brands include Fiskars, Gerber, Iittala, Royal Copenhagen, Moomin by Arabia, Waterford, and Wedgwood. Our brands are present in more than 100 countries and we have approximately 350 own stores. We have close to 7,000 employees and our global net sales in 2022 were EUR 1.2 billion.
We are driven by our common purpose: Pioneering design to make the everyday extraordinary. Since 1649, we have designed products of timeless, purposeful, and functional beauty, while driving innovation and sustainable growth.
Read more: fiskarsgroup.com