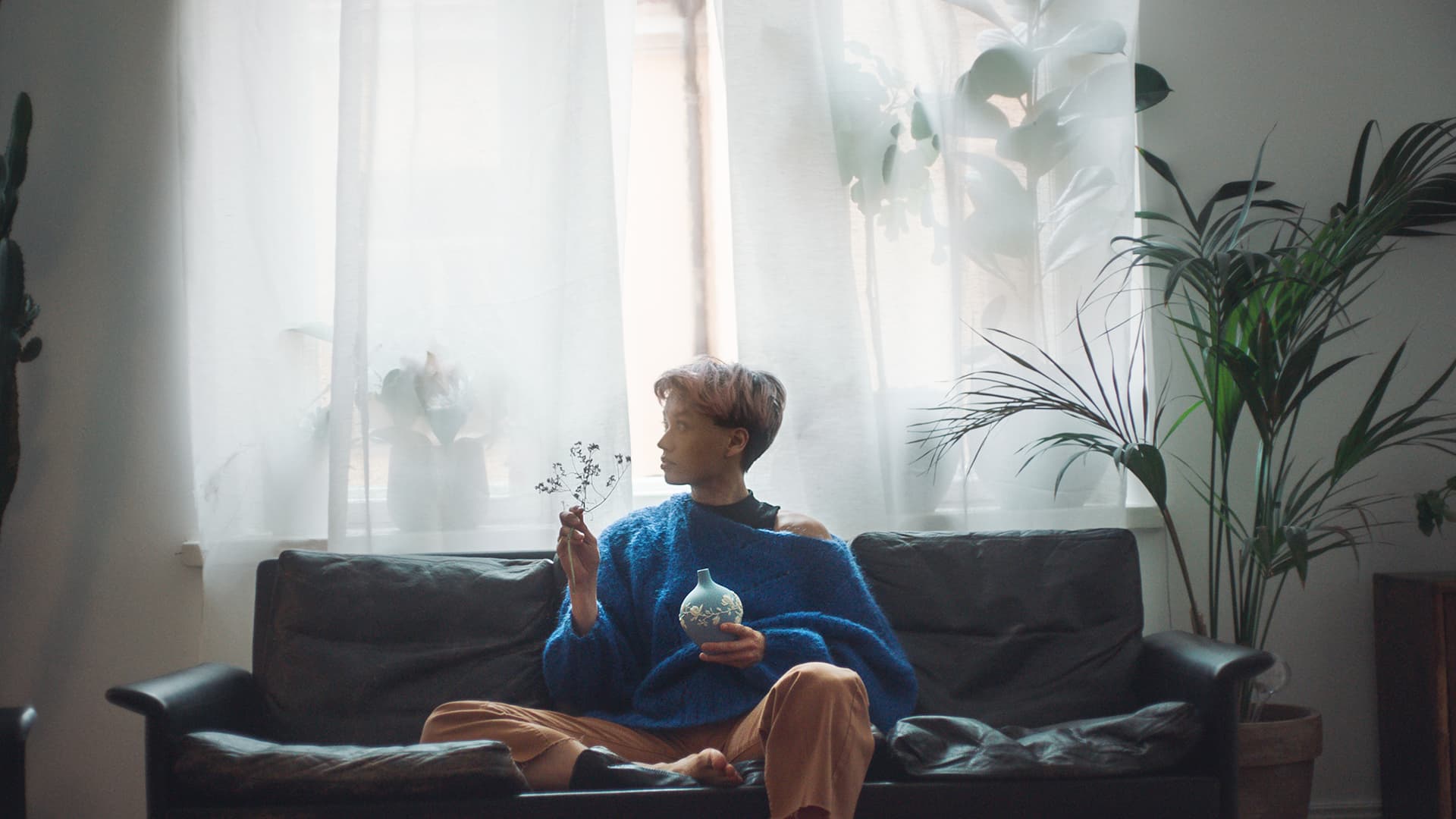 Stock exchange release
December 7, 2021
Fiskars interim report January-March 2020
Fiskars Corporation
Stock Exchange Release
May 6, 2020 at 8:30 a.m. (EEST)
Fiskars interim report January-March 2020
Positive start to the year reversed by the COVID-19 pandemic, several measures ongoing to lessen the negative impacts on profitability
This release is a summary of the Fiskars Corporation's January–March 2020 interim report published today. The complete interim report with tables is attached to this release as a pdf-file. It is also available at http://fiskarsgroup.com/investors/reports-presentations/interim-reports and on the company website at www.fiskarsgroup.com. Investors should not rely on summaries of the interim reports only, but should review the complete interim reports with tables.
First quarter 2020 in brief:
• Net sales decreased by 4.6% to EUR 256.2 million (Q1 2019: 268.6)
• Comparable net sales1) decreased by 4.7% to EUR 256.2 million (268.9)
• EBITA decreased by 40.7% to EUR 11.9 million (20.1)
• Comparable2) EBITA decreased by 27.0% to EUR 18.9 million (25.9)
• Cash flow from operating activities before financial items and taxes decreased to EUR -37.5 million (-25.8)
• Earnings per share (EPS) were EUR 0.06 (0.21)
Outlook for 2020 withdrawn on March 19, 2020:
Fiskars Corporation withdrew its guidance on the outlook for 2020, which was issued on February 5, 2020. Due to the coronavirus outbreak, the comparable EBITA is unlikely to increase in 2020. The COVID-19 -pandemic will have a significant negative impact during the second quarter of the year. As the situation evolves rapidly, it is too early to make reasoned estimates on the potential impact for the full year. Fiskars expects to guide the outlook for the full year 2020, once a more reliable estimate on the potential impact can be made. More detailed discussion on potential risks can be found in the Risks and business uncertainties -section of this interim report.
Interim CEO, Fiskars Group, Sari Pohjonen:
We had a strong start to the year with the business performing above the previous year's level in January-February. However, the COVID-19 pandemic started to impact our business in phases, beginning in Asia, and spreading across all our key markets during the first quarter.
The quarter ended with a year-on-year decrease both in comparable net sales and comparable EBITA for the full quarter. We saw good development in several areas, especially in the Terra and Crea segments in the Americas and in the Terra segment in Central Europe throughout the quarter. In addition, our own e-commerce channel continued to see growth in the double-digits. At the same time, store closures in several markets and the severe decline in consumer demand in March impacted the performance of the Vita segment in particular.
As we started to see an impact on demand, we withdrew our guidance for 2020 on March 19, 2020. We expect to guide the outlook for the full year 2020, once a more reliable estimate on the potential impact can be made.
The beginning of the year was intense in many ways. We completed the organizational changes as the new structure, which was announced in late 2019, became effective. With these changes, we are in a better position to work together as one company, which is especially important as we navigate through these exceptionally difficult market conditions.
We are taking proactive steps to lessen the negative impacts of COVID-19 on our operations around the world. We have implemented temporary layoffs or similar measures in several parts of our business, from factories, distribution centers and stores to offices. In addition, we have implemented other savings initiatives. The business situation is being continuously monitored, and further actions will be taken as necessary.
While we continue to minimize our cost base, we remain focused on our strategic initiatives. The rollout of our new e-commerce platform continues, with several brands coming up during the second quarter. The brand revitalization of Wedgwood and Royal Doulton proceeded during the first quarter with consumer outreach rollout in several markets. At the same time, we are working on capturing growth opportunities in the markets which are returning to more normal operations.
The entire leadership team is determined to drive the company forward in these exceptional circumstances. Our solid balance sheet helps us navigate these challenges and our purpose of making the everyday extraordinary provides us with a clear direction to pursue growth.
1) Comparable net sales excludes the impact of exchange rates, acquisitions and divestments
2) Items affecting comparability in EBITA include items such as restructuring costs, impairment or provisions charges and releases, integration-related costs, and gain and loss from the sale of businesses

Group key figures
EUR million
Q1 2020
Q1 2019
Change
2019
Net sales
256.2
268.6
-4.6%
1,090.4
Comparable net sales1)
256.2
268.9
-4.7%
1,083.7
EBITA
11.9
20.1
-40.7%
72.9
Items affecting comparability in EBITA2)
-7.0
-5.8
-20.7%
-17.7
Comparable EBITA
18.9
25.9
-27.0%
90.6
Operating profit (EBIT)
8.4
16.9
-50.2%
60.1
Profit before taxes
8.5
22.7
-62.6%
63.2
Profit for the period
5.1
17.6
-70.9%
52.4
Net change in the fair value of investment portfolio
0.0
16.0
-20.4
Earnings/share, EUR
0.06
0.21
-71.6%
0.63
Equity per share, EUR
9.11
14.96
9.34
Cash flow from operating activities before financial items and taxes
-37.5
-25.8
-45.2%
117.5
Equity ratio, %
51%
65%
56%
Net gearing, %
44%
26%
34%
Capital expenditure
5.0
8.0
-37.5%
40.0
Personnel (FTE), average
6,374
7,029
-9.3%
6,840
1) Using comparable exchange rates and excluding the Leborgne divestment.
2) In Q1 2020, items affecting comparability consisted mainly of items related to the transformation and restructuring programs.

FISKARS CORPORATION
Sari Pohjonen
Interim CEO and CFO

Further information:
• Interim CEO and CFO Sari Pohjonen. tel. +358 204 39 5773
• Corporate Communications. tel. +358 204 39 5031, communications@fiskars.com
Webcast
A webcast on the first quarter results will be held on May 6, 2020 at 11:00 a.m. It will be held in English and can be followed at: https://fiskars.videosync.fi/2020-q1-results
Presentation materials will be available at www.fiskarsgroup.com.
An on-demand version of the webcast will be available on the company website. Personal details gathered during the event will not be used for any other purpose.
Media and investor contacts:
Corporate Communications, tel. +358 204 39 5031, communications@fiskars.com
Making the everyday extraordinary
Fiskars Group's vision is to create a positive, lasting impact on our quality of life. Our brands Fiskars, Gerber, Iittala, Royal Copenhagen, Waterford, and Wedgwood are present in people's everyday lives – at home, in the garden, and outdoors. This gives us an opportunity to make the everyday extraordinary today, and for future generations. We employ approximately 7,000 people in 30 countries, and our products are available in more than 100 countries. Our shares are listed on the Nasdaq Helsinki (FSKRS). Please visit us at www.fiskarsgroup.com for more information and follow us on Twitter @fiskarsgroup.