Cyber Security & Data Privacy
We are a team of cyber security and data privacy experts
With a strategic focus on Direct to Consumer and to protect our digital footprint in modern threat landscape, we are driving a step change in Cyber security and Data privacy. Our objective is to embed cyber security and data privacy into the everyday of Fiskars Group employees. Our Cyber Security Program aligns with the digital strategy of Fiskars Group.
We develop and promote a cyber security and privacy mindset and work towards incorporating risks into decision-making. We work closely with Leadership, Technical teams, Legal & Compliance, Sourcing, HR, Sales, Communications and more. Together with all our colleagues and stakeholders, we aim to protect Fiskars Group to ensure business continuity and trust in our digital services.
Cyber Security & Data Privacy at a glance
Team Size
8, and some outsourced services
Locations
Finland, Romania
Team Roles
Security and privacy architects and engineers, Cyber risk managers
Technologies
Endpoint, cloud and network security solutions
Methodologies
NIST Cyber Security Framework, ISO 27k, MITRE ATT&CK
Focus Areas
Awareness, supply chain, agile development, detection and response
Hear it from the Team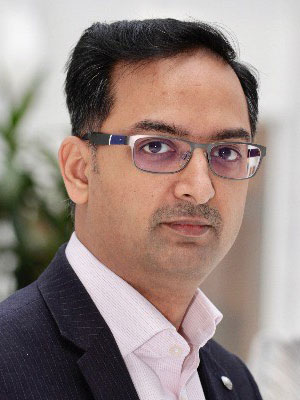 Why have you chosen to work at Fiskars Group and how would you describe the culture?
Atul Chaturvedi, Cybersecurity Architect
Hometown: Jabalpur, India | Current location: Espoo, Finland
After many years of consulting work, I wanted to work with an organization which appreciates the creative ideas I have for Enterprise security, and Fiskars Group is one of them. We have an open culture allowing creativeness, open discussions and collaboration, which allows for sustainable growth of the organization and individuals.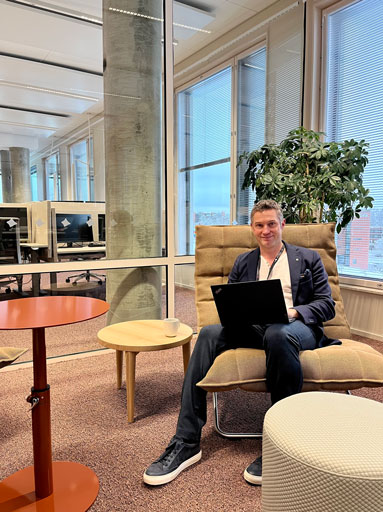 Why did you join Fiskars Group and what is the best thing about your job?
Tero Lampiluoto, Chief Information Security Officer, VP
Hometown: Järvenpää, Finland | Current location: Espoo, Finland
I was excited about the opportunity to develop information and cyber security at the whole Fiskars Group to next level. I enjoy driving change and especially when there is a real commitment to improve security. The best thing is working together with my colleagues and achieving tangible improvements in a culture that is open, transparent, target-driven and still emphatic.