We lead the design and development of new business capabilities for Sales, Supply Chain and global functions
The Delivery & Finance IT team plays a crucial role in enabling and exceeding Fiskars Group's consumer OMNI delivery experience, efficiently and sustainably across different sales channels. As a global team, we are responsible for the success of Fiskars Group's ERP solutions that support Sales, Supply Chain, and Global functions, as well as driving process excellence with process automation.
At Delivery & Finance IT, you'll have the chance to work on exciting and challenging projects that will help drive success for Fiskars Group. With an agile and innovative approach, you'll be able to make a tangible difference in the way our company operates. As a member of our team, you'll have the opportunity to be a thought leader and enabler in shaping the success of our company. So don't miss this chance to be a part of something big and make a real impact at Fiskars Group. Join us!
Delivery & Finance IT at a glance
Locations
Finland, United Kingdom, Romania, Denmark, Thailand, Indonesia, Japan, Australia
Team Roles
Team leads, Solution architects, Solution managers
Technologies
ERP, CRM, B2B portals, Supply chain planning & logistics, Finance, RPA, HR
Methodologies
Agile ways of working, waterfall
Focus Areas
Optimization of Sales, Supply Chain and Global functions
Hear it from the Team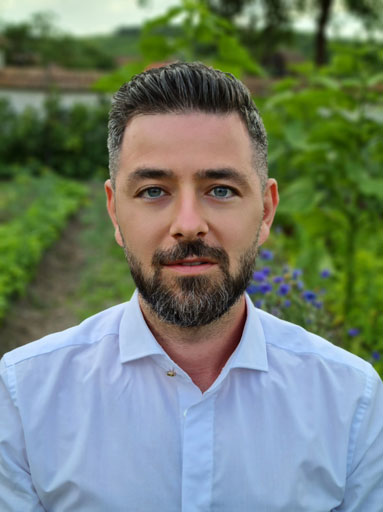 What are you working on today and what is the best thing about your job?
Emre Gunay, Solution Architect, Sales
Hometown: Istanbul, Turkey | Current location: Bucharest, Romania
I'm designing, developing, and maintaining end-to-end solution architecture in the Sales area, and ensuring developments and deployments are done according to Digital & IT best practices. I'm learning new things and meeting new people from all over the world every day, we have a culture that is creative, collaborative, multicultural and agile.